The Australian Shepherd, also known as the "Aussie," is a beloved breed among pet owners. They are energetic, loyal, and intelligent dogs that require proper nutrition to maintain their health and well-being. The diet of your Australian Shepherd ought to be based on the finest & nutritionally inclusive food. Choosing the best dog food for Australian Shepherds can be daunting, given the number of available options. However, I use Blue Buffalo Dry Adult Dog Food, which has high-quality natural meat ingredients. A distinct blend of vitamins, minerals & antioxidants, carefully selected by animal nutritionists & holistic veterinarians.
I have researched and consulted my veterinarian friends and reviewed the best food for Australian shepherds to help pet owners make informed decisions.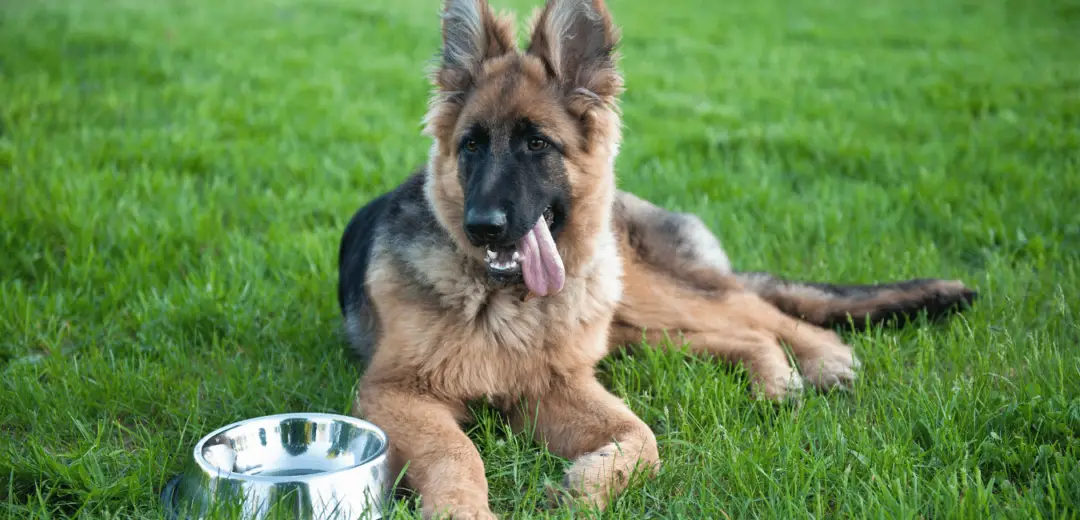 Factors to Consider When Choosing the Best Food For Australian Shepherd
When choosing the best dog food for Australian Shepherds, you need to consider several factors, including:
1. Age
2. Activity Level
3. Health Conditions
4. Ingredients
5. A high-quality animal protein source.
6. Life Stage
7. Brand Reputation 
Age
Australian Shepherds have different nutritional requirements at various stages of their lives. For instance, puppies require more protein and fat than adults to support their growth and development. 
Size
The size of the Australian Shepherd also influences the type of food you should feed them. Miniature Australian Shepherds require different nutrition than standard-sized breeds. 
Activity Level
Another factor to consider when choosing dog food is their activity level. Australian Shepherds are known for their high energy levels and need food to fuel their active lifestyle. 
A High-Quality Animal Protein Source
Protein serves as the foundation for robust muscles. It should come from high-quality animal sources to enhance digestion and give your dog vital amino acids.
Life Stage
Australian Shepherds have three main life stages: puppy, adult, and senior. The puppy stage generally lasts from birth to around 12 months, while the adult stage lasts from 1-7 years old. The senior stage typically begins at about 7 years old and lasts the rest of the dog's life.
Nutritional Requirements for Each Life Stage
a) Puppy
During the puppy stage, Australian Shepherds require a diet that supports their rapid growth and development. Puppies need a diet high in protein and fat to support their growing muscles and organs, as well as calcium and phosphorus for strong bones and teeth.
b) Adult
Adult Australian Shepherds require a balanced diet that meets their daily nutritional needs while maintaining a healthy weight. A balanced diet should include high-quality protein, complex carbohydrates, healthy fats, and essential vitamins and minerals.
c) Senior 
Senior Australian Shepherds have lower energy requirements and slower metabolisms. Therefore, they need a lower calorie and fat diet to maintain a healthy weight. Adult dogs may also require additional nutrients, such as glucosamine and chondroitin, to support joint health.
It is important to note that each dog is unique and may have different nutritional requirements depending on their age, size, activity level, and health conditions. Therefore, it is always recommended to consult with a veterinarian to determine the best diet for your Australian Shepherd at each life stage. 
Brand Reputation
Choosing a reputable brand with a proven track record of producing high-quality dog food is crucial in ensuring that your Australian Shepherd receives the best nutrition.
How Many Calories Does An Australian Shepherd Need?
Maintaining a healthy weight is vital for the overall well-being of any dog, including Australian Shepherds. A dog's calories depend on several factors, including age, weight, activity level, and overall health. Here is information on how many calories Australian Shepherds need and the best dog food options for mini Aussies.
Australian Shepherd Diet
The Australian Shepherd diet should contain high-quality protein, healthy fats, and complex carbohydrates. As an active breed, they require a diet that provides them with energy to keep up with their exercise regimen. Adult Australian Shepherds generally require around 1,200 to 1,800 calories daily, but this can vary depending on their size and activity level.
Puppies require more calories than adult dogs due to rapid growth and development. Australian Shepherd puppies should be fed high-quality food specifically formulated for their nutritional needs. They require a protein-rich diet, healthy fats, and essential vitamins and minerals to support their growth and development.
Senior Australian Shepherds also have different nutritional needs than younger dogs. As they age, their metabolism slows down, requiring fewer calories. Senior dog foods are formulated with lower calories and higher fiber to support healthy digestion and maintain a healthy weight.
Best Dog Food for Mini Aussies
Miniature Australian Shepherds, or mini Aussies, has different nutritional needs than their full-sized counterparts. They require a diet specifically designed for small breeds, with smaller kibble sizes and a balanced nutrient profile.
What Nutrients Does The Australian Shepherd Need The Most and Why? 
Australian Shepherds are highly active dogs that require a balanced and nutritious diet to maintain their energy levels, muscle mass, and overall health. Here are some of the critical nutrients Australian Shepherds need the most and why.
Protein
Protein is an essential nutrient for all dogs but is especially significant for Australian Shepherds. These dogs are highly active and require protein to build and maintain muscle mass, repair tissues, and support their overall health. High-quality protein sources include chicken, turkey, beef, lamb, and fish.
Fats
Fat is another crucial nutrient for Australian Shepherds. They require healthy fats to provide them with energy, support their immune system, and promote healthy skin and coats. Sources of healthy fats include fish oil, chicken fat, and flaxseed oil.
Carbohydrates
Carbohydrates are a critical energy source for Australian Shepherds, but they should come from complex sources such as brown rice, sweet potatoes, and oatmeal. These carbohydrates provide sustained energy and are less likely to cause spikes in blood sugar levels.
Vitamins and Minerals
Australian Shepherds require a variety of vitamins and minerals to support their overall health. Some of the essential vitamins and minerals for these dogs include:
Vitamin A
This vitamin is necessary for healthy vision, immune system function, and skin health.
Vitamin D
Vitamin D helps the body absorb calcium and supports healthy bones and teeth.
Vitamin E
Vitamin E is an antioxidant that supports immune system function and helps protect cells from damage.
Vitamin B
 B vitamins affect energy metabolism, nervous system function, and skin health.
Iron
 Iron is vital for forming red blood cells and helps prevent anemia.
Calcium and Phosphorus
These minerals are essential for bone and teeth health and support muscle function.
Water
Water is perhaps the most crucial nutrient for Australian Shepherds. They require plenty of fresh, clean water to stay hydrated and support their bodily functions. Dehydration can lead to serious health problems, so ensuring your Australian Shepherd always has access to water is vital.
Is A High Proteinic Diet The Best Food for Australian Shepherds? 
Australian Shepherds are energetic dogs who require a well-balanced diet to maintain their energy levels, muscle mass, and overall health. While protein is vital for these dogs, knowing whether a high-protein diet is the best choice is necessary. 
Protein is necessary for muscle growth and maintenance, tissue healing, and immune system support. However, the amount of protein an Australian Shepherd requires varies based on age, exercise level, and overall health. 
While a high-protein diet may be appropriate for some Australian Shepherds, dogs have better choices.
Activity Level
Australian Shepherds are highly active dogs requiring plenty of exercises and mental stimulation. Active dogs need more calories and may benefit from a higher protein diet to support their muscle growth and recovery. However, for less active dogs, a high-protein diet may not be necessary and could lead to weight gain.
Age
Selecting the best food for Australian Shepherds specifically formulated for your dog's life stage is vital to ensure they get the appropriate nutrients.
Overall Health
A high-protein diet may be unsuitable if your Australian Shepherd has a health condition such as kidney or liver disease.
Quality of Protein
Choosing a high-quality protein source for your Australian Shepherd is crucial. Animal-based proteins such as chicken, beef, and fish are generally more bioavailable and digestible than plant-based proteins. Look for the best diet for Australian shepherds that list a named source of protein as the first ingredient, and avoid foods that contain meat by-products or fillers.
What Are The Best Supplements For My Australian Shepherd?
Australian Shepherds need additional ways to support their health at a certain age. Usually, minerals and nutrients from the food are not enough for overall growth! So that's where you need the best supplements to aid your dog's health! 
Best Dog Supplement – UltraK9 Pro
UltraK9 Pro is a natural and plant-based extract that contains a wide range of nutrients to enhance your dog's health and happiness. It claims to be distinct from other pet vitamins. According to the manufacturer, it gives dogs more energy, better digestion, and lustrous fur that always looks lovely. 
Any dog owner may imagine how difficult it is to lose a dog or see one become ill. It makes you feel heartbroken. Thankfully, the UltraK9 Pro is a tried-and-true recipe for your dog's health. Furthermore, if the pet owner administers ultraK9 Pro according to the manufacturer's instructions, it is a natural formula with no side effects. 
Key Features
Customizable training plans
Step-by-step guidance
Behavioral correction techniques
Pros
The enhanced bond between dog and owner
Reduced stress and anxiety for both dog and owner
The convenience of training at home
Cons
Results may vary based on individual dog and owner
Limited hands-on guidance from a trainer
Not suitable for severe behavioral issues or aggression
5 Best Food For Australian Shepherds 2023
Blue Buffalo Dry Adult Dog Food is a high-quality, natural dog food with real chicken as the first ingredient. This protein-rich formula helps dogs build and maintain healthy muscles while also providing essential carbohydrates for energy. Omega 3 & 6 fatty acids help promote a shiny coat and healthy skin.
In addition to high-quality protein, this dog food also contains antioxidant-rich Lifesource Bits. These precise blends of antioxidants, vitamins, and minerals are carefully selected by animal nutritionists & holistic veterinarians to support life stage needs, a healthy oxidative balance & immune system health.
Made with real, farm-raised chicken as the first ingredient, this premium-sourced protein promotes strong muscles in your dog. Veterinarians recommend IAMS for its wholesome blend of fibers and prebiotics, which supports healthy digestion and a robust immune system with antioxidants. Choose IAMS Super Premium Dog Food for the nutrition that brings out your dog's best. Our high-quality, premium recipes are made in the USA with the finest ingredients worldwide. Trust in IAMS to provide your furry friend with tailored nutrition for their unique needs.
The adult dry dog food is packed with essential nutrients to promote your dog's overall health and well-being. Dog food contains prebiotic fiber to support a balanced gut microbiome, making it easier for your dog to digest and absorb nutrients. Additionally, this dog food is highly digestible, ensuring optimal nutrient absorption and easier stool pick-up. With vitamin E and Omega-6 fatty acids, it helps your grown dog maintain a healthy and lustrous coat. And you can trust that this dog food is made in the USA with globally sourced ingredients. Give your dog the best with this delicious and nutritious adult dry dog food.
VICTOR's Hi-Pro Plus dog food is an excellent choice for active dogs and those with high physical demands. With its gluten-free, high protein, nutrient-dense, multi-meat formula, this dry dog food provides sustained energy to keep your furry friend going all day. Its 30% protein content comes from premium-quality beef, pork, chicken, and fish meals, making it an ideal choice for dogs of all life stages, from puppies to lactating females and even pregnant dogs.
Formulated with a VPRO blend, a proprietary mix of supplements, vitamins, and minerals, this super premium dog food helps maximize the genetic potential of every dog, regardless of breed, age, or activity level. Plus, you can feel good about feeding VICTOR Hi-Pro Plus to your dog since it's made in the USA with trusted, local ingredients in our Texas-based facility. At VICTOR, we're committed to providing high-quality nutrition for your furry family members.
V-dog Kibble Dog is 100% vegan and made from healthy and delicious whole foods like lentils, peas, brown rice & quinoa. It is formulated to provide a complete and balanced diet for adult dogs and is free from corn, wheat, soy, fake stuff, gluten, and unnecessary fillers. By consuming a plant-based diet, dogs can get all their required nutrients while enjoying better health, improved oral hygiene, and more manageable weight. V-dog Kind Kibble is formulated by canine nutritionists and experienced veterinarians, making it a cruelty-free option for pet owners who care about their dog's health and well-being. Give your furry friend the gift of optimal health with V-dog Kind Kibble.
Interesting Facts On Australian Shepherd
1 – They Are Not Australian
Despite their name, Australian Shepherds did not originate in Australia. It is believed that the breed was developed in the western United States, specifically in the Basque region of the Pyrenees Mountains, where shepherds used similar dogs to herd their flocks.
 2 – They Gained Popularity From Rodeos
Australian Shepherds were popular among ranchers in the United States because they were excellent herders but also gained popularity among the general public due to their frequent appearances in rodeos. Australians could not only help herd the bulls, but they could also do tricks.
3 – They've Had Many Names
Australian Shepherds have also been referred to as Spanish Shepherds (which makes sense considering their origins), Pastor Dogs, Bob-Tails (more on that later), Blue Heelers, New Mexico Shepherds, and California Shepherds.
4 – Native Americans Considered Them Sacred
According to legend, Native Indians revered Australian Shepherds as "ghost eyes" and considered them sacred. These canines may not usually have blue eyes, but they do have pale blue, "ghostly" eyes.
5 – They Often Have Two Different Colored Eyes
The Australian Shepherd is one of a few dog breeds that have two different colored eyes, a condition known as heterochromia. Australians' eyes can be any mix of brown, blue, hazel, amber, or green. Some Aussies can even see more than one color in the same eye.
6 – Many Have Naturally Short Tails
Apart from a genetic proclivity for heterochromia, Aussies have a one-in-five chance of being born with a naturally bobbed tail. Ranchers purposefully breed Australians with naturally short tails because they are safer when herding.
7 – Aussies Are Serious Shedders
Some owners claim that their Australian Shepherd only sheds twice a year, for six months.
8 – They Are Often Called "Aussies."
Australian Shepherds are commonly referred to as "Aussies" for short, but this nickname can confuse with the Australian breed of the same name.
9 – Australian Shepherds Are Highly Intelligent 
Australian Shepherds are known for their intelligence and trainability, making them popular choices for obedience competitions and agility trials. They also excel at tasks such as search and rescue, therapy work, and herding.
10 – They Require Regular Exercise
Australian Shepherds are a high-energy breed requiring plenty of exercises to keep them healthy and happy. They excel at activities such as hiking, running, and playing fetch. A lack of exercise can lead to behavioral problems such as excessive barking, chewing, and digging.
11 – Australian Shepherds Have A Wide Range Of Coat Colors
Australian Shepherds come in various coat colors, including black, blue merle, red, and red merle. Some also have white markings on their face, chest, and legs.
Final Words
The best food for Australian Shepherds is high in protein, low in fillers and carbohydrates, with a balanced blend of essential vitamins and minerals. Selecting a food appropriate for your dog's age, activity level, and health status. Blue Buffalo Dry Adult Dog Food & IAMS High Protein Adult Dry Dog Food are the two best-rated foods for Australian Shepherds from the above list.
Consider consulting with your veterinarian or a canine nutrition expert to determine the optimal diet for your Australian Shepherd. You can help your furry friend maintain a healthy weight, improve their energy levels, and promote overall wellness with proper nutrition by selecting the best food for Australian Shepherds.