When we talk about dogs, it's not possible to pick a list of favorite dog breeds. Each breed of dog deserves the title of "Human's Best Buddy." All of them are worthy enough to get a life full of love, care, cuddles, toys, etc. Although it's a difficult task to make a list of the most beautiful dog breeds worldwide, we've pointed out a few of these beautiful dog breeds in this article.
Beauty is a subjective trait, and it differs from individual to individual. A person may find one thing beautiful while another person may find the same thing ugly. Some people find small, long-haired dogs pretty, while others are wolf-like dog lovers. Having said so, let's first look at the common characteristics that beautiful dog breeds generally possess.
Characteristics: What Makes a Dog Beautiful?
Every creature is beautiful in its way, and dogs are no exception. Although beauty is subjective, these are some of the typical things that people find eye-appealing.
Attractive Eyes
Eyes are the most appealing body parts of any living being, and dogs can't be excluded. However, different dog lovers find different eyes attractive. Some love dogs with rare blue eyes, while others find cold grey eyes charming. Likewise, some individuals like warm and welcoming eyes, that is, dogs having yellow or brown eyes. Dogs with two-colored eyes are also quite famous nowadays; meanwhile, some consider them disturbing.
Intriguing Colors and Patterns
Be you're indoor or outdoor, coat color is something that will surely make or break the beauty of your dog. A pet dog with a unique, eye-catching color will make your pet stand out from other dog breeds. Experts found that dogs with single color catch the natural and unfiltered sun rays/light pretty well. On the parallel side, dogs having striped, mottled, and brindle patterns can also be beautiful and exciting.
Charming, Alluring, Long, and Luxurious Coats
That is one of the most common characteristics (physical) that sets different breeds of dogs apart according to beauty. Though some people may prefer short-haired dogs, most individuals find thick, long, shiny, and furry coats attractive.
Now that you're done with the breeds' names, let's walk through the features and characteristics that make them different. A list of 25 of the beautiful dogs that will make you go spellbound is given in the article. Although we haven't ranked them in any particular order, the eighth dog from the list (Pomeranian) is the one we love and prefer the most, and you'll figure that out soon.
A Quick Look at the List of 25 Most Beautiful Dogs
Alaskan Malamute
Wolf-like dog breed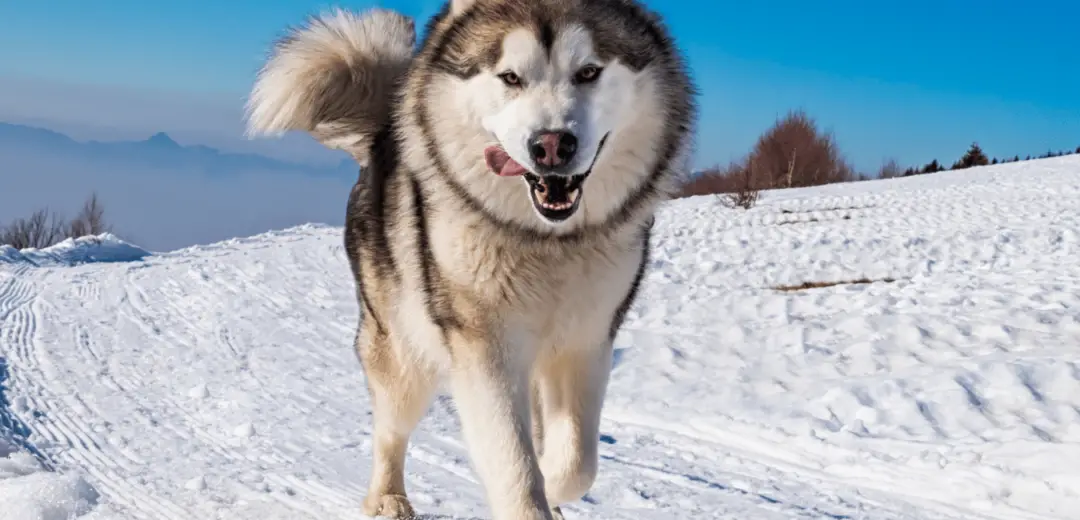 Alaskan Malamute is a wolf-like dog breed that every wolf-like dog lover fantasizes about having. With a large body, muscular figure, this beautiful dog breed is fully wrapped in a long and thick coat. The upward standing ears give it a complete wolfy look. Though they have a wolf-like appearance, they're more attractive than any wolf in every sense.
Talking about their coats, these beautiful dog breeds feature a combination of black, white, and gray tones, which is pretty evident to drive the attention of individuals worldwide. However, if you're a lazy head, don't think of adopting one. They need exercises, regular interactions, and grooming that can be very difficult sometimes.
If you're an experienced owner with a spirited lifestyle, they're great for domestication. While for new dog owners, they aren't a great option.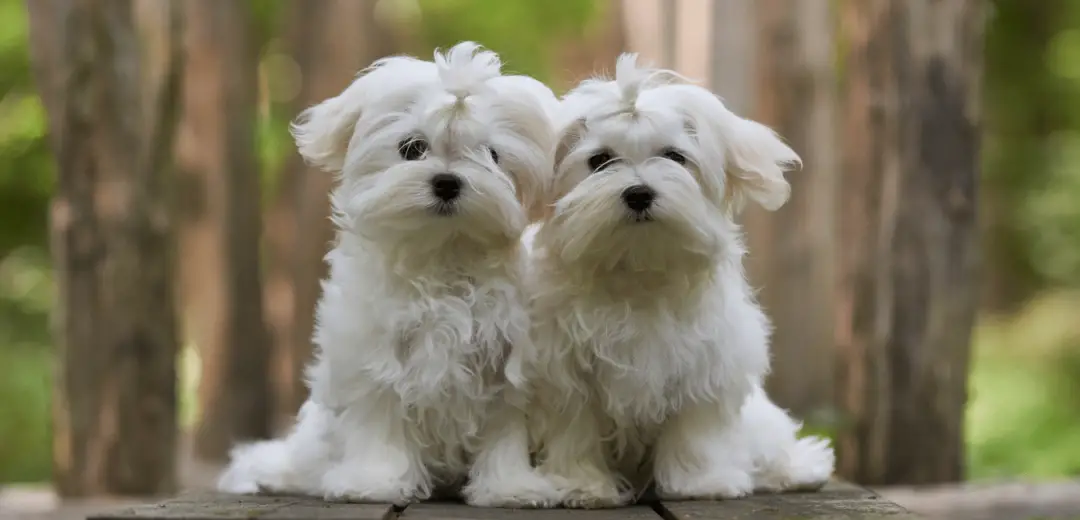 If you're looking for a dog to be a conversation starter, the elegant and beautiful dog breed Maltese is all you need. The toy grouped cute Maltese can steal each glance the moment they make their entry.
They're covered with straight, silky, and long coats that easily touch the floor. However, just like Alaskan Malamute, they also need regular grooming. So, if you're ready to get home a Maltese, better be prepared for a whole new grooming adventure.
Alongside their amazing looks, they also have great personalities. They're adventurous yet easy to train; just exercise them with confidence. Though grooming them is a hard task, they make a good option for first-time owners. Maltese is a combo of manageable and beautiful dogs.
Doberman
Domestic dog breed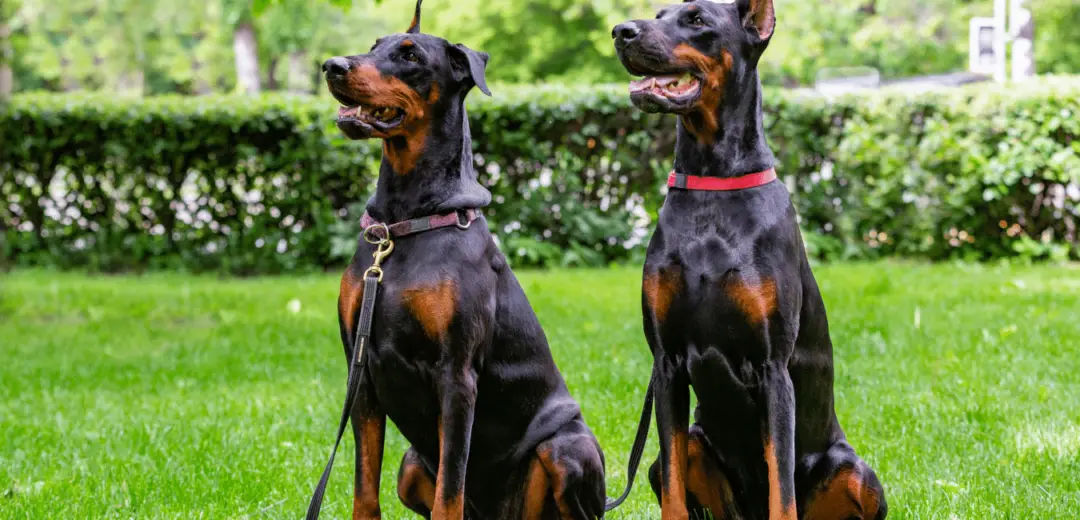 Are you looking for a powerful yet beautiful dog breed for domestication? The Doberman is the ultimate dog breed for you. They look intimidating even at first glance and fall in the category of bulky dogs.
The Dobermans come with two extreme kinds of personalities, and they're both soft, loving-natured, and fierce streak of loyalty. If you train your dog properly and socialize them regularly, they come out as great family dogs.
Although they've got a commanding appearance, they're very sensitive. If somehow they find themselves on your wrong side, they'll try to hide from your anger by covering their skulk off. With regular exercise and training, they also need plenty of cuddles. Getting praised and petting are the things Dobermans love the most. Thus, if you can't be an active dog parent, don't adopt a Doberman.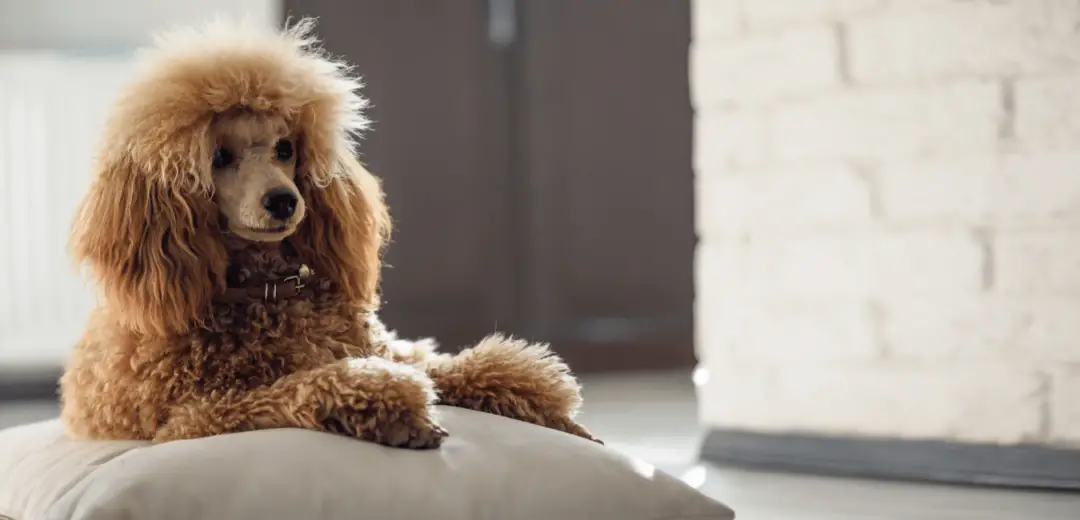 Poodles are the most elegant-looking and stylish dog breed among all the breeds of dogs. They come in various forms, and you can groom them in different styles. So, if you choose Poodles, get ready to style them the way you desire. Like Alaskan Malamute and Maltese, they do need regular grooming, so only bring a Poodle if you're ready for a high-maintenance dog.
Though they've humorous appearance, they're highly intelligent. They love playing in the water and also enjoy working. They're therapy dogs that can make excellent family pets. And on top of their quality list, they're cute and stylish looking.
Akita
Large Muscular dog breed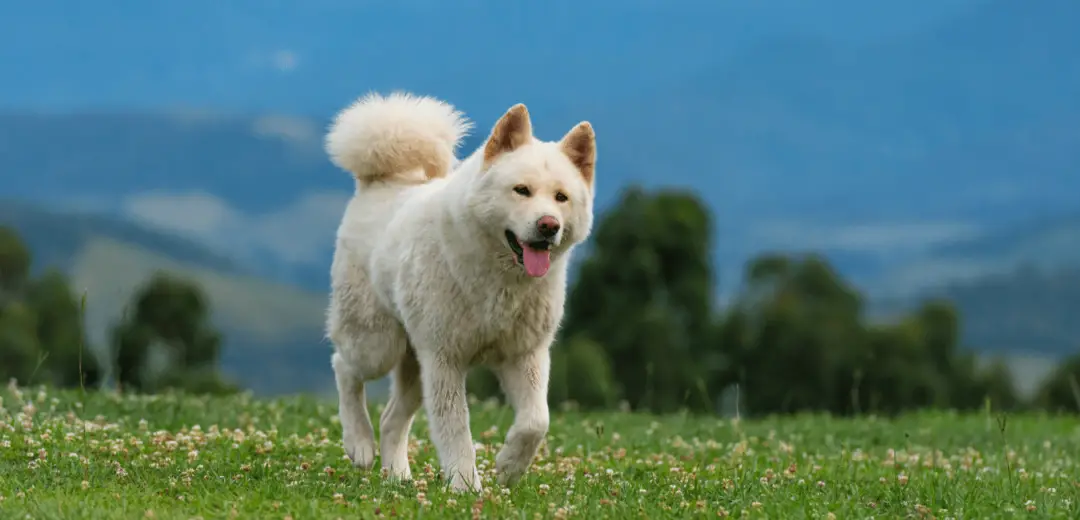 Akita, a large breed dog, is a muscular and powerful dog. Over the years, we humans have used these impressive dogs for grunt work such as hunting pigs, guarding, etc. With thick, soft, and super-furry coats, they also fall on the list of most beautiful dog breeds.
Nowadays, people keep these dogs as domesticated pets even though they come from a heritage working background. You can get yourself an Akita in various color combos; among these, they're mainly a mixture of black, white, gray, and brown.
Don't get an Akita if you can't parent a heavy shedding and extravagantly drooling pet dog. They mainly don't tolerate children, so if you want them to tolerate kids make sure to train them from a tinder age and socialize them frequently.
Papillon
Happy-go-lucky dog breed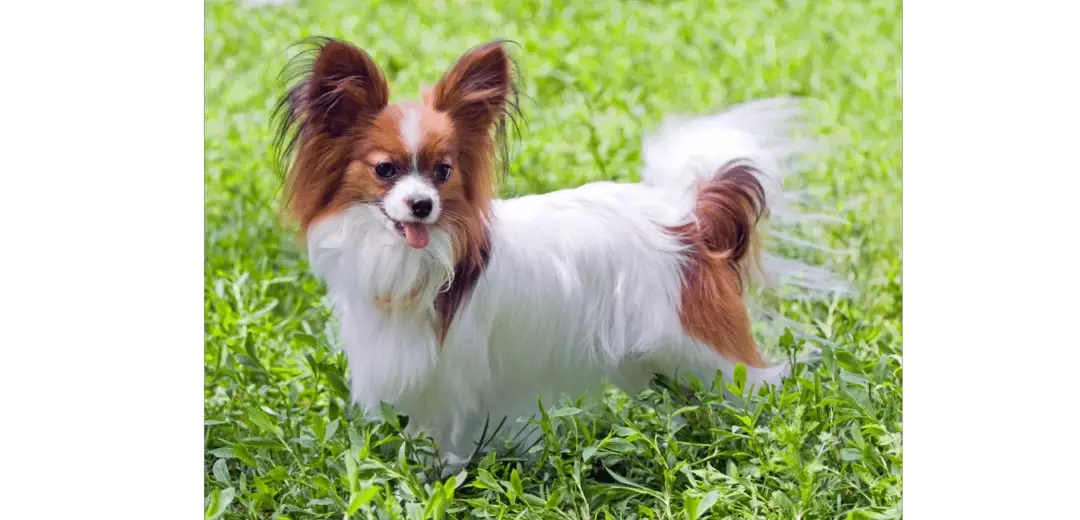 Papillon (also known as Continental Toy Spaniel) is a happy-go-lucky dog breed that resembles the look of a butterfly. They're very friendly and never get shy or aggressive. This beautiful dog breed loves being busy and thus requires lots of stimulation.
Papillon has shiny and silky coats, penetrating eyes, and tufted ears. Look at the expression of this little cutie, and your heart will melt out of love and affection.
Samoyed
Medium-sized dog breed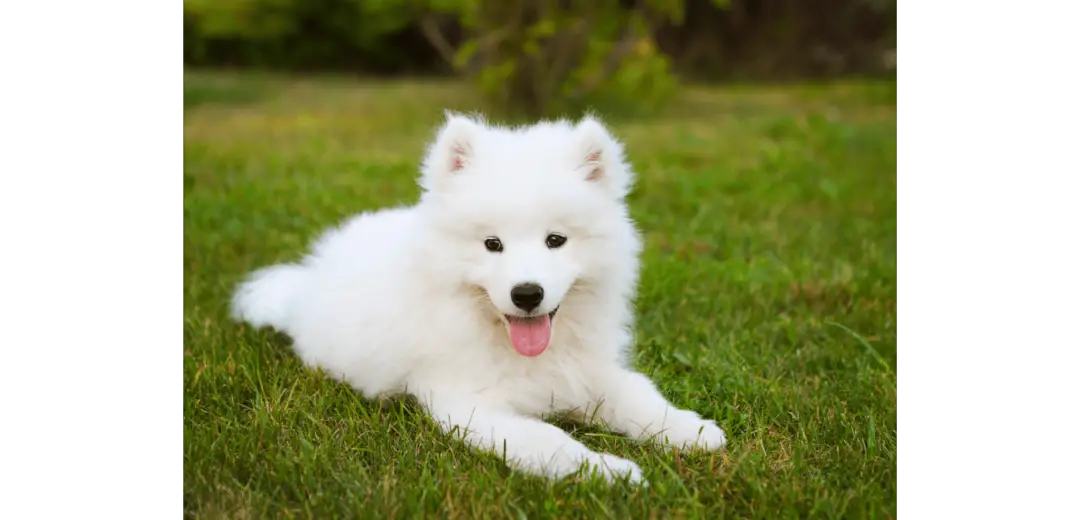 Moving forward with our list of beautiful dogs, we've Samoyed featured next. With a white fluffy and dense coat, the dogs of this breed look amazing. Again, thanks to that coat, petting a Samoyed in colder climates will not be an issue whatsoever. However, if you're someone residing in hot regions, you must think once more before petting one.
Again, it is highly essential to keep in mind that these dogs require special grooming attention.
Pomeranian
Cute-looking dog breed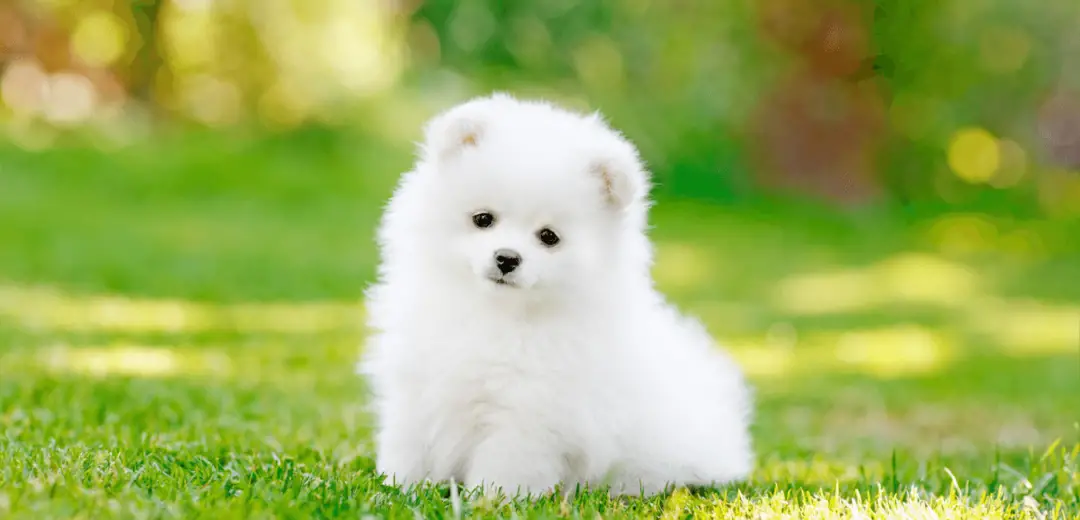 For anyone who is looking to own a cute-looking dog, look no further. Known for pleasing hearts worldwide, these breeds of beautiful dogs are pretty easy to train as well. Featuring long, dense coats, get ready to deliver your heart to it soon. But with cute looks comes a lot of grooming responsibility, as it is up to the owner to keep their Pomeranian looking and feeling great all the time.
Besides bearing cute looks and easy-to-train nature, Pomeranians are also family-friendly. But one thing that might see them off is a stranger hanging around.
Cuteness is what Pomerian made us fall for. Having one around is a blissful experience throughout.
Shiba Inu
Hunting dog breed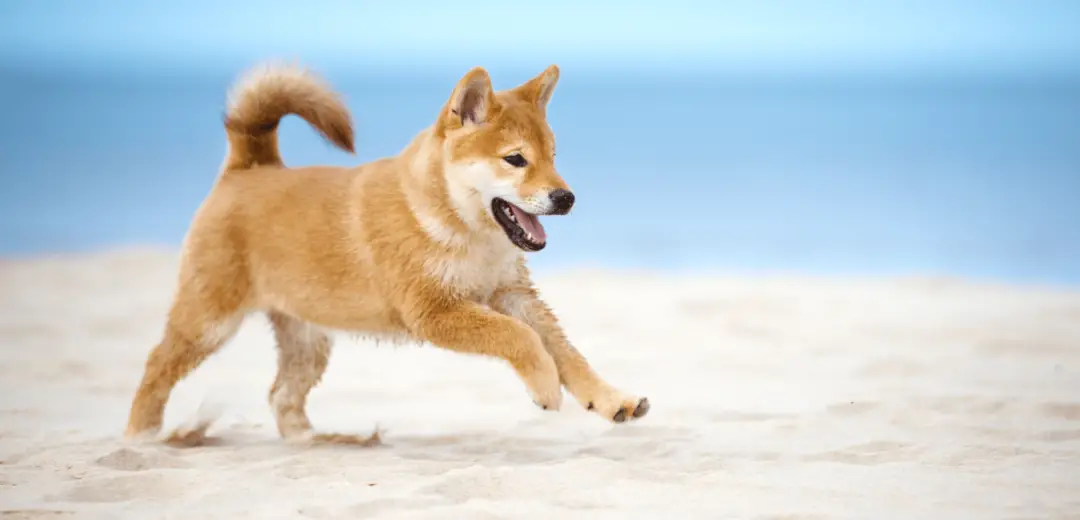 Up next on our list of beautiful dogs is one with small ears and a rounded head. Introducing Shiba Inu, a dog breed that bears look to fall in love with. Alongside small ears, these dogs come with a very dense coat. Having said that, cuddling them for a long duration is an experience in itself.
The nature of Shiba Inu is pretty similar to their looks, loving.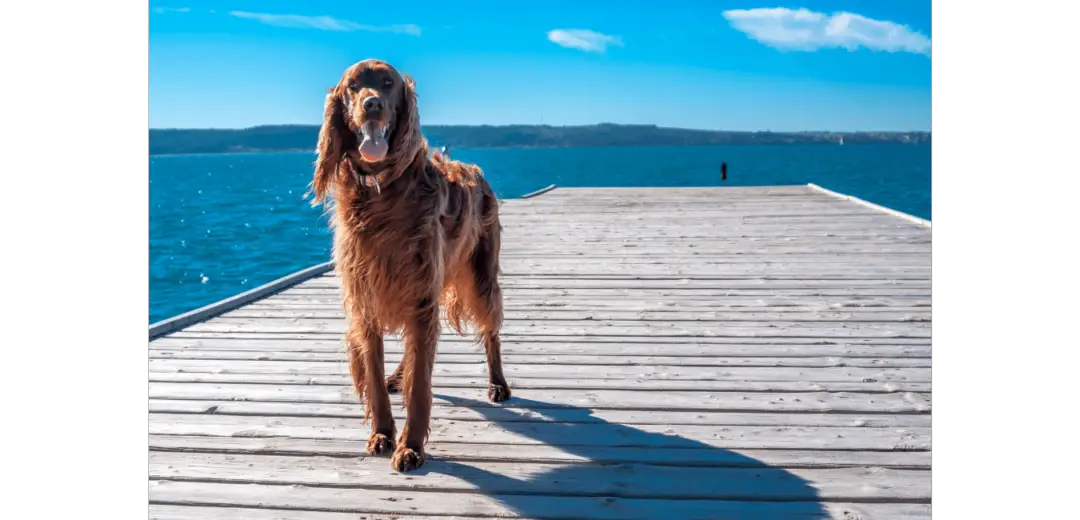 Are you looking for a dog that offers a red or blonde coat? Well, then the Irish Setter needs to have your attention. Sheltering unique looks that are attention-grabbing simultaneously, an Irish Setter is a promising breed of beautiful dogs to pet. In addition to that, these dogs are lovable, family-friendly, affectionate, and are loaded with enthusiasm.
An Irish Setter is usually very intelligent and serves great pleasure to the owner during the training days. At the expense of all these traits, these dogs desire a healthy amount of attention from your end. Failing to deliver, so you might be ready to face some aggression.
Weimaraner
Hunting dog breed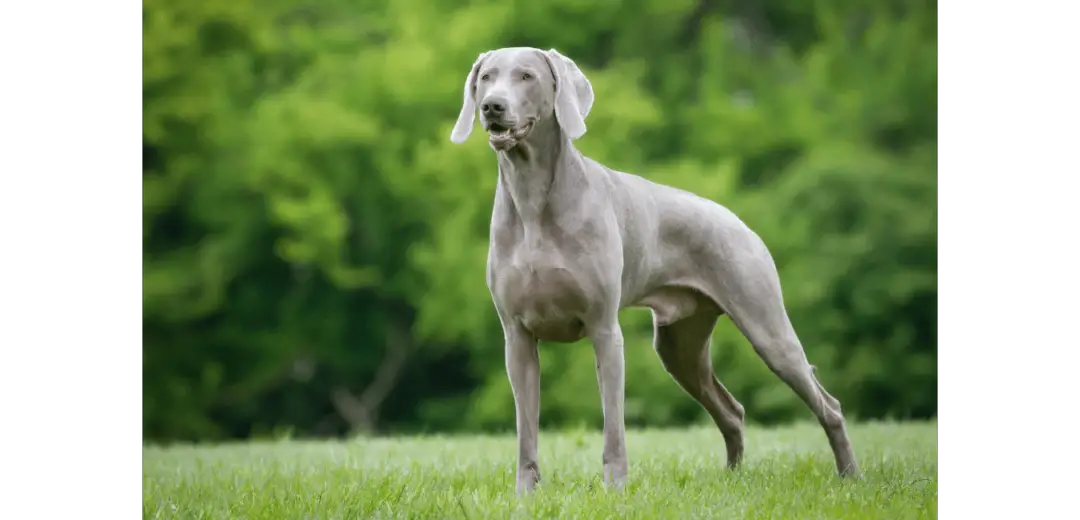 Holding on to a grayish coat, a Weimaraner is among the list of beautiful dogs that look pretty unique. This uniqueness is one of the prime reasons why this breed of dog is often known as a silver ghost. Besides, a Weimaraner features sympathetic eyes that might act as a tool to break shackles.
However, if you're new to petting dogs, going for this breed might not be a great idea as they also hold on to some destructive tendencies that can often be hard to control. Also, there is another thing to keep in mind, and it is the quick-shed nature.
Rottweilers
One of the oldest dog breed
No need for a real introduction; Rottweilers are one of the most popular breeds of dogs. These are beautiful dogs that come with yellowish-brown eyes. Moving our attention to the coat, get ready to and the classic black-and-tan coat. Better known for a masculine build, a Rottweiler is genuinely a healthy partner to have alongside.
Beautiful and affectionate, this dog is also highly protective. Rottweilers can be challenging pets, so they don't make a great choice for inexperienced pet parents.
German Shepherd
Medium to large-sized working dog
The smart German Shepherd comes with a determined work ethic, yet he is a great family dog. Being strong, muscular, and protective, they're ideal guard dogs or watchdogs.
One of the main basis, why German Shepherds are so popular is their handsome looks. They're the showstoppers among the other packs of dogs. German Shepherd is a wolf-like dog breed whose coats resemble that of a wolf. From coated with black to white and everything in between, they come in a huge range of colors.
Though they look good with their coats, they shed a lot. So, by any means, if you're planning to get one, get prepared to clean your house almost daily. As you've read by far, here is a pro tip for you, brush their coat daily, and you're good to go.
Chihuahua
Wolf-like dog breed
Chihuahuas are the tiniest breed of dogs. They can be both short-haired or long-haired. Now, the breed of Chihuahua is something some people love while some people hate. They come in black, chocolate, gold, white, and cream. The most popular among these colors is a mix o white and cream.
Even though they've got cute looks, they've got a draining personality. They're restless for most of the time of the day. The Chihuahua is one of the long-lived dog breeds.
Great Dane
German dog breed
With the great Dane, you'll have a huge dog in front of you. But their size does not harm their overall looks, and they feel pretty all together. So if you've been looking for a breed of beautiful dog that serves the size section as well, the Great Dane is one to take notice of.
Alongside huge size comes the need for a considerable amount of space. With that being said, taking a Great Dane to a small apartment is never a good idea.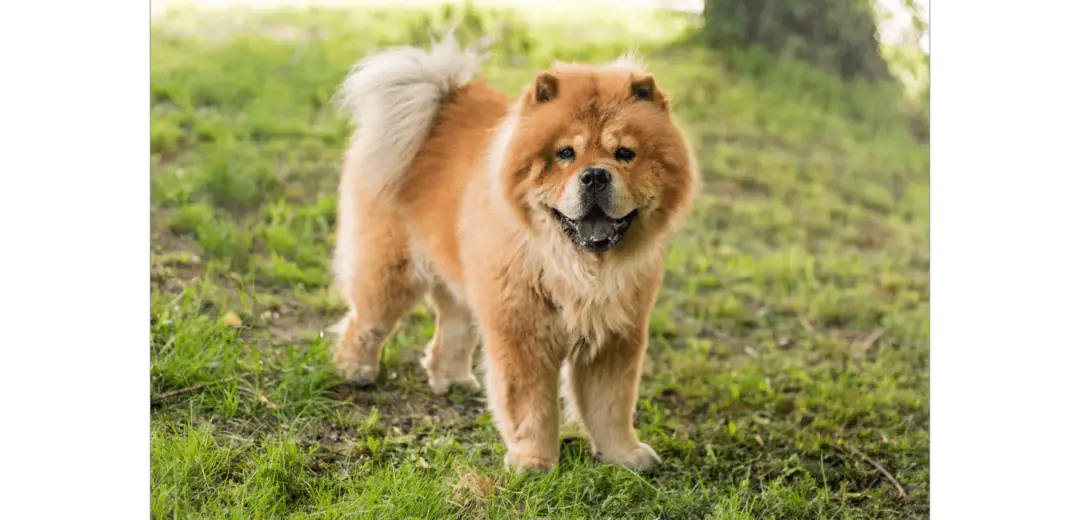 Chows are the breed of beautiful dog that will make you feel like petting tiny lions. Covering with long fur throughout their heads and shoulders, Chow's look is something that can take a whole page to write about. To put it in simple words, Chows feature classical beauty, an elegant look, and a super-cute feeling.
Sheltering a playful nature, Chow is a dog that you'll love to spend time with. From regular cuddles to a walk in the evening, everything feels great with Chow nearby.
Pharaoh Hound
Maltese breed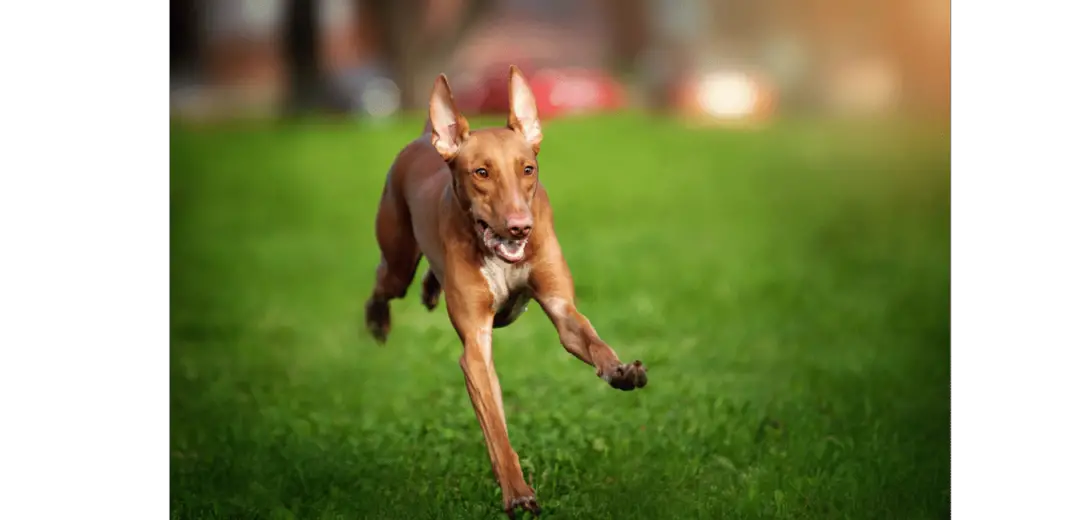 Pharaoh Hound is one of the most costly breeds of beautiful dogs out there. They are pretty unusual in the looks department and have all sorts of short hair running around.
Running back to the historical days, these dogs were bred to hunt large prey. Although the scenes have altered quite a bit these days, their nature remains the same. However, it doesn't take anything away from the pharaoh hound in being family-friendly as they are also affectionate with humans until you train them the right way.
Golden Retriever
America's most popular dog breeds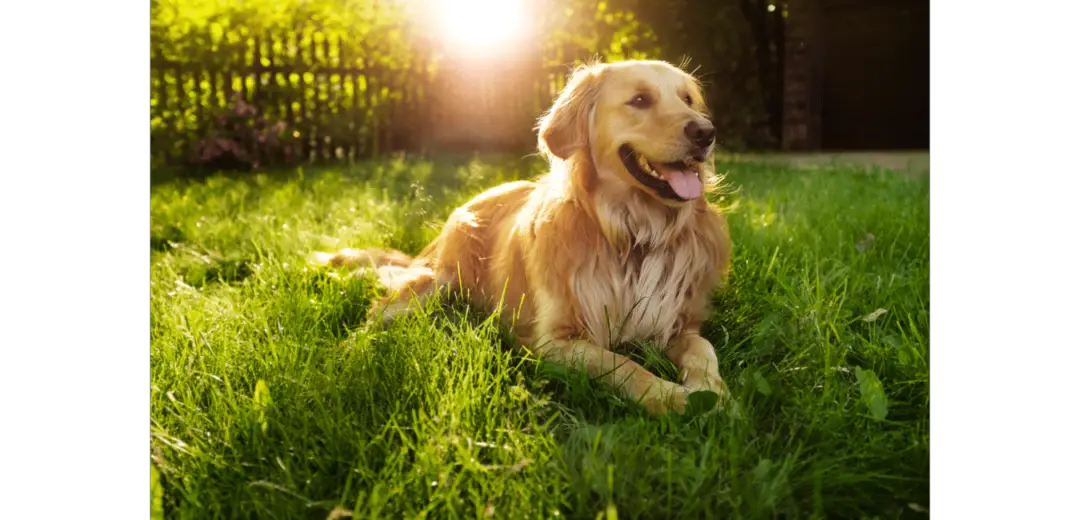 Royal, that's how you can describe the looks of a Golden Retriever in one word. The fact is justified with the American Kennel Club placing this breed of beautiful dog in the list of top 10 most popular breeds.
From the image above, you can see how the silky fluffy runs through the entire body in various golden shades. Besides being one of the most beautiful dog breeds, they also bag a long list of amazing features.
Toy Poodle
Breed of poodle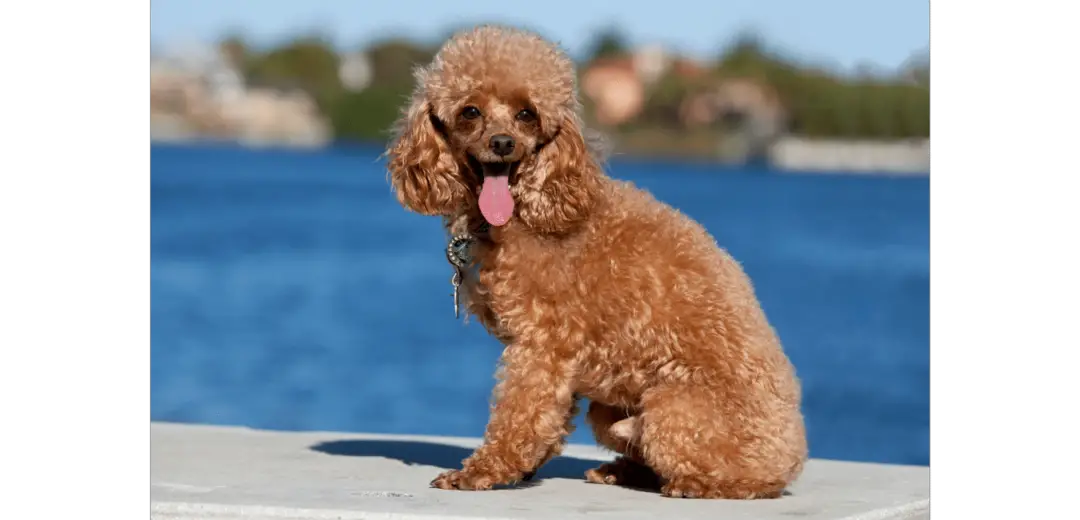 For anyone after a beautiful bog that belongs to the breed of poodle, Toy Poodle is the one to look at. Bearing one of the cutest-looking features ever, the toy breeds can grab your attention right away.
Holding on to a thick and curly coat and poking out beady little eyes, a Ty Poodle looks pretty. Compared to a standard poodle, toy poodles are more friendly. If you've children at your home and are willing to pet a dog, Toy Poodle is one of the most promising options.
King Charles Spaniel
A small breed of spaniel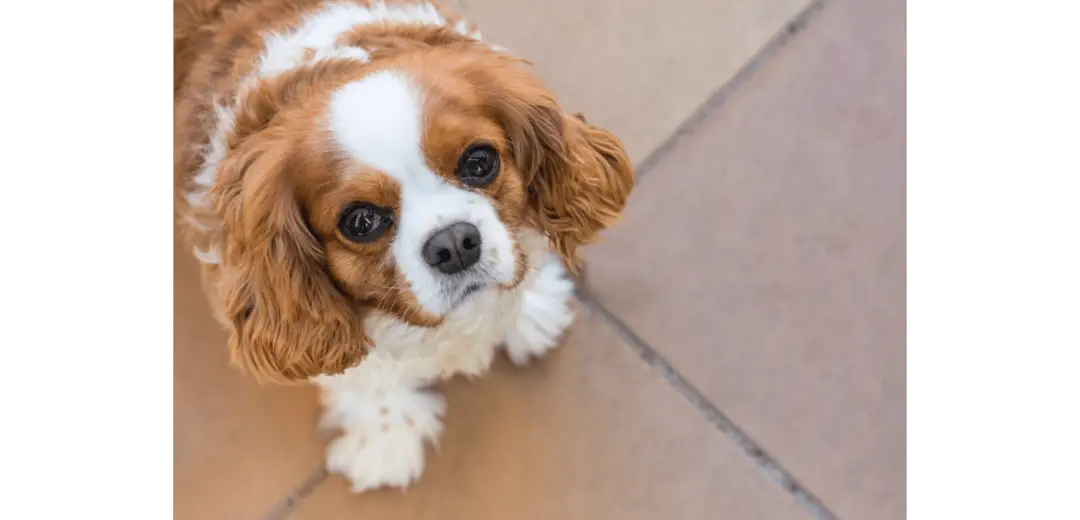 Covered with thick fur, stunning ears, and eyes, King Charles Spaniel is a trademark in the list of the best beautiful dogs to own. These breeds of beautiful dogs are Smart, alluring, and super affectionate. They're pretty easy to train and also bear obedient characteristics. It is why King Charles Spaniel is ideal for individuals who are willing to pet a dog for the first time.
Icelandic Sheepdog
Iceland's only native dog breed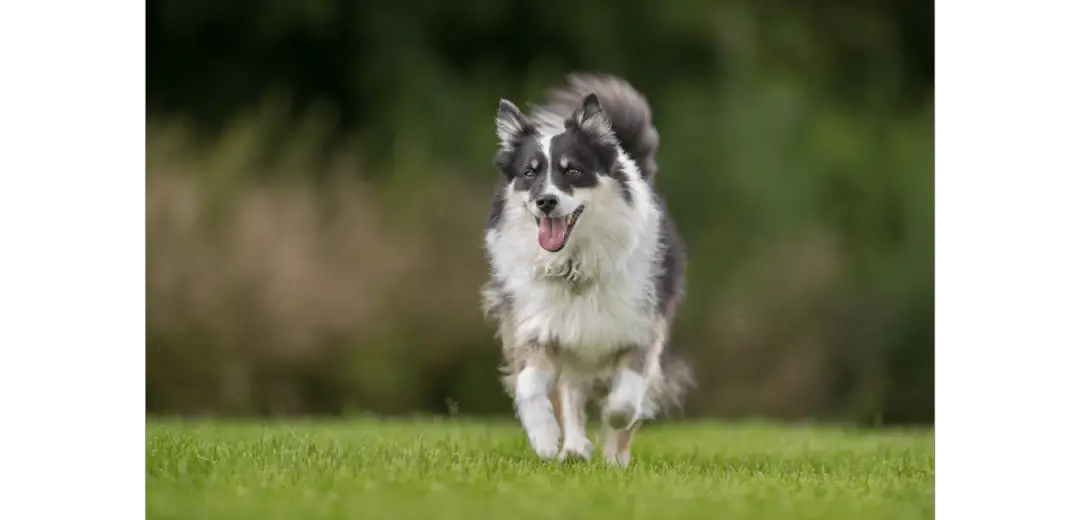 Though not the same, the Icelandic sheepdog looks quite similar to the Alaskan Malamute and the Shiba Inu. This beautiful dog breed comes in small to medium sizes and is way too charming. Their friendly and faithful nature is all a dog owner needs.
Moving our attention to the faces, you'll see something that resembles a triangle and features a bit like a fox. AN Icelandic Sheepdog comes with pointy ears and a thick, fluffy coat. For anyone who seeks a dog with canine beauty, consider petting an Icelandic Sheepdog.
Border Collie
Highly intelligent and highly trainable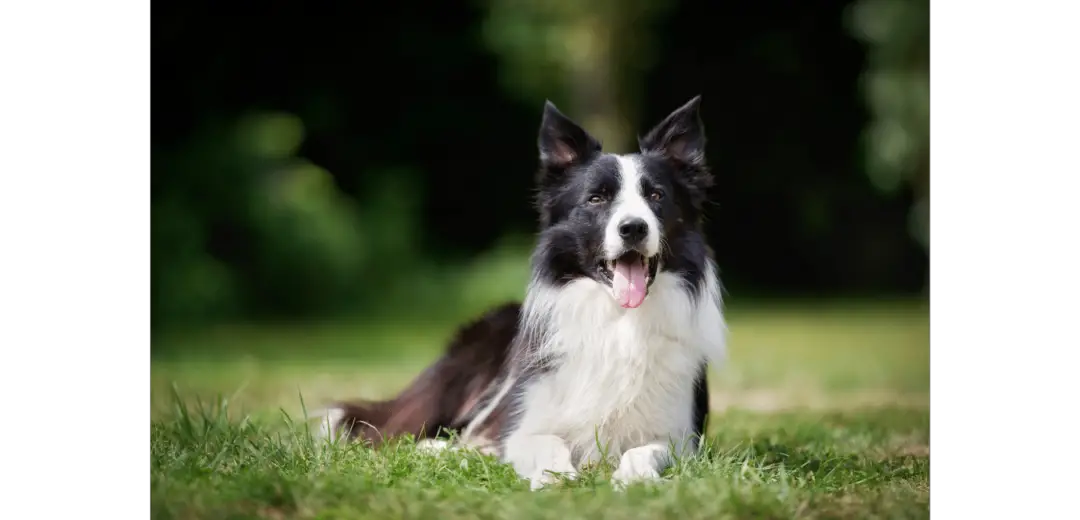 Let's get it straight, for all first-time owners and Border Collie is not an appropriate option as these breeds of beautiful dogs are pretty stubborn. However, for all experienced individuals, Border Collie is a treat.
These dogs have medium-length super smooth fur. They're confident, energetic, and fun-loving.
Labrador Retriever
America's most popular dog breeds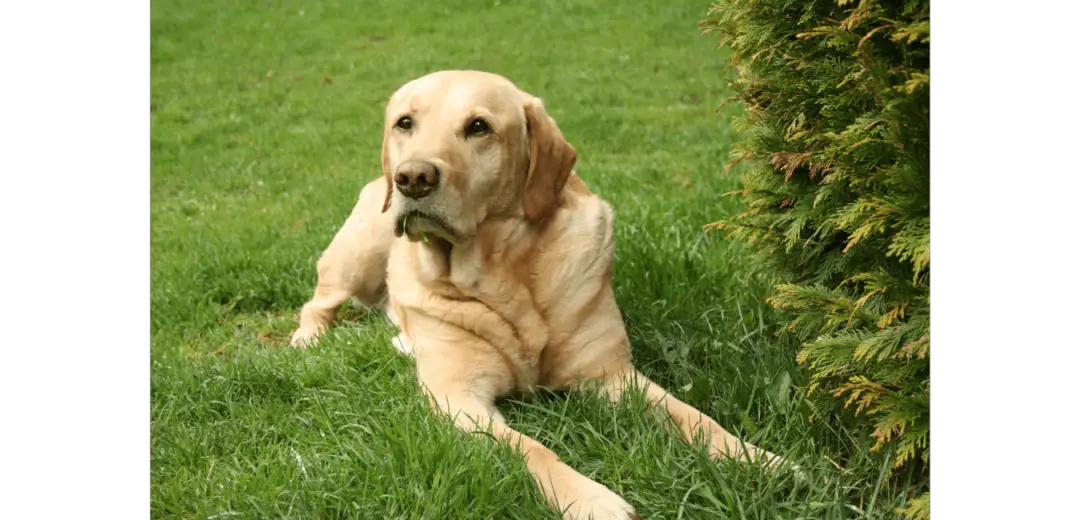 The labrador retriever is a very famous and loved breed of beautiful dog worldwide. They're aesthetic, and the bear looks to please individuals at first sight.
Talking about their size, these dogs range from medium to large. Also, with a relatively thicker body, Labrador looks muscular. Alongside, they feature a short, smooth coat. Available in multiple colors, get ready to have several options.
Afghan Hound
Hound Dog Breed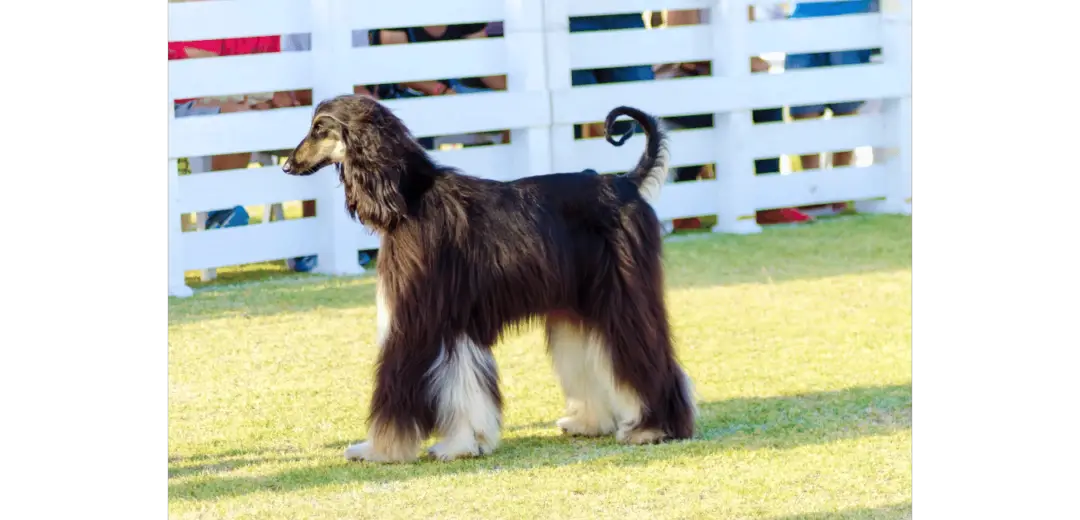 The Afghan Hound originated from Afghanistan and was bred for hunting purposes. They're elegant and light-weighted and have silky, long, and luxurious coats. With lengthy faces, they somehow manage to look beautiful and jarring simultaneously.
As they have a hunting heritage, they need regular physical activities and exercises. Without proper physical activities, you can't keep them happy, fit, and healthy. They aren't meant for small apartments and need space for stretching out.
The Afghan Hounds are very hard to train and need shed profusely. If you're ready to take this challenge, an Afghan Hound is perfect for you as they are one of the most beautiful dog breeds. Along with cherubic looks, they are lovely and sweet, making them ideal for domestication.
Australian Shepherd
Shedding dog breed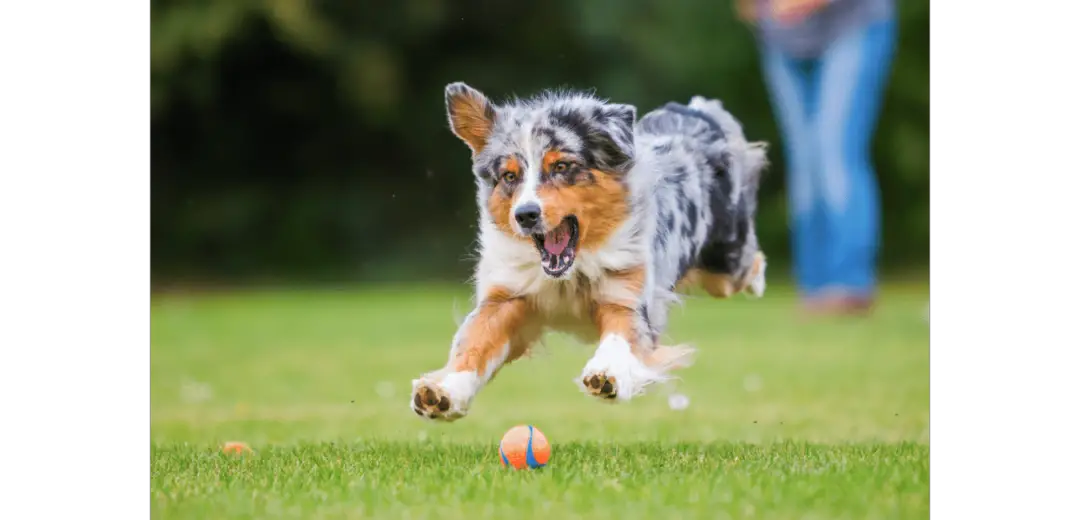 A mixed breed of German Shepherd, Australian Shepherd, comes from the shedding dog breed. They've multicolored pure fluff coats. With sharp and penetrated eyes capturing colors, they've got all the ingredients of beautiful dog breeds.
The Australian Shepherd needs frequent exercises, so better be ready for that. They need both heavy workouts and slow walks. They can be very destructive if you fail to stimulate them.
Unfortunately, this beautiful dog breed sheds heavily. And that is why they need a reasonable amount of care, but much less than most of the long-haired options.
Things You Should Keep in Mind Before Petting A Dog
Petting a dog is not like getting one straight away. It brings a whole lot of responsibility moving forward. Having said that, we've listed a few things that need to have special attention.
Level of Experience
Are you a first-time owner or someone who is pretty used to being in a dog surrounding? This factor matters a lot. There are several breeds of beautiful dogs that require less to no training at the initial stages and can get along pretty smoothly. At the same time, there are a few that need to follow a very strict routine. Choose one accordingly.
Time in Hand
Once you decide to pet a dog, maintenance is one thing you can't run away from. However, the good thing is, several dog breeds are out there which require less amount of attention throughout the day. So if you're a busy person, get along with a dog that fits your schedule.
Apartment Size
Well, you may be surprised to know, but the size of your house is another factor to keep in mind before adopting a domesticated dog. Trying to fit in a huge-sized dog inside a concise apartment is never a good idea. This will neither help you spend quality time with your dog nor let your dog settle inappropriately.
Activeness
How active are you? Yes, it is indeed a must-ask question for everyone who is looking to get a dog soon. If you hate exercising and going out on regular walks, sadly, it is hard for you to find a dog that sits with similar characteristics. Every breed of beautiful dog loves to get engaged in active sessions, more or less.
11 Tips that Will Help You Take Care of Dogs in a Better Way
Provide your dog with a protected and clean environment.
Keep your dog fresh and tidy.
Give them plenty of water.
Have a proper diet for your pet and prevent obesity.
Examine your pet dog regularly with a veterinarian.
Exercise is a must for your dog; give them an ample amount of it.
Have a good relationship with your pet, and communication is the key to a good relationship.
Train your dog from a Tinder age and improve their skill.
Practicing reproductive control is a must.
Don't overlook dental care, and it's very important.
Grooming and nail trimming are what your dog needs quite regularly.
Frequently Asked Questions
Wrapping Up
For all who're looking to put the most beautiful dog breeds ever, the search concludes here in this article. We've listed a total of 25 beautiful dog breeds that you can pet right away. The entire list is well-framed based on varied characteristics. Walk through the article and get ahold of the one that fits your level of requirements appropriately.